On the 9th of November the curtain of EVTec 2017 (Electric Vehicle Technologies Conference 2017) fell successfully at the Kempinski Hotel in Shenyang. During the event, two factory visits and a two-day technical conference were held, in which a deep analysis of the core technologies, status quo and future development of electric vehicles (EV) was made. The conference attracted over 300 delegates, including high-level and senior engineers of well-known OEMs and main auto parts enterprises from China and abroad, as well as government officials, experts, scholars and other professionals who are engaged in related industries. In the warm and friendly atmosphere, delegates and guest speakers of the conference conducted professional and enriching exchanges.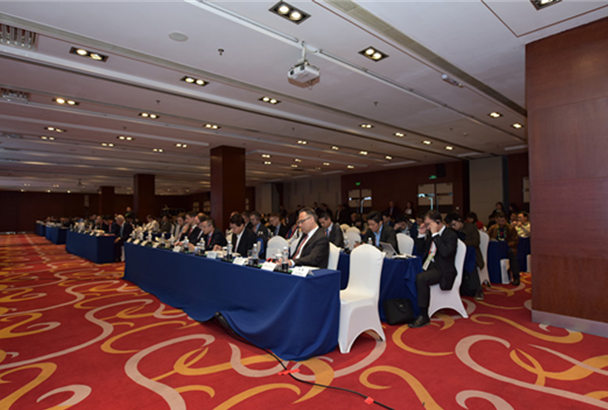 EVTec 2017 was organized by NürnbergMesse China and jointly supported by China Auto Parts & Accessories Corporation (CAPAC) and Gasgoo Auto Network Co., Ltd. The event has gained substantial support from local organizations like the Shenyang Branch of China Council for the Promotion of International Trade, the Shenyang Economic and Information Technology Committee, CHKD and Beijing Dechuang International Conference Service Co., Ltd.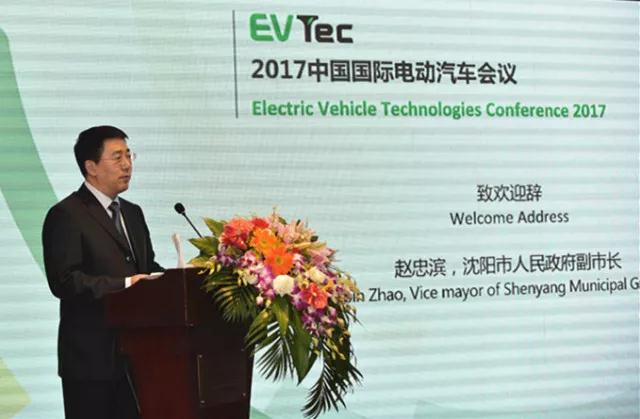 Mr. Zhao Zhongbin, Deputy Mayor of People's Government of Shenyang,
was giving a welcome address at the opening ceremony

In order to deliver a professional conference, the German consulting company PGUB Management Consulting was invited to support on planning the conference content and rundown. Besides that the EVTec Program Committee was set up for topic selection and reviewing the speech content. It is reported that the EVTec Program Committee is composed of leading enterprises that are engaged in auto engineering with rich experience on future energy, especially in the EV field. Thanks to the powerful industrial background and professional knowledge, a high-quality conference was accomplished. The 24 technical speeches have been concordantly recognized by delegates as very well picked and high level in content. EVTec also was highly valued by the Shenyang government. After gathering with leaders of various sectors onsite, the Deputy Mayor of the People's Government of Shenyang warmly welcomed the guests from China and abroad and delivered a speech at the opening ceremony. Currently, EVTec has become a leading, highly-professional, authoritative and international high-level technology conference in the Chinese EV industry.
Experts from China and abroad made an in-depth analysis on technologies and the market, and interacted positively on site

At the EVTec conference each speech was centered on the challenges encountered in EV production in China and the world as well as the latest technical solutions globally. The guest speakers not only talked about their own experience derived from actual production, but also shared and discussed cutting-edge information and cases concluded in the production and marketing process of EV and new energy automobiles in the world. "Professional, practical and effective" was the consistent appraisal for the event by the delegates attending the conference. At the conference, Mr. Claas Bracklo, EV Senior Consultant of the German Automobile Industry Association, gave a speech titled "Market Perspective of Electromobility made in Germany – Sophisticated Charging Infrastructure as a Prerequisite", which introduced the German EV development and the experience of the German government on how to formulate EV policy; in the speech titled "Development Trend of Chinese New Energy Market and Customers' Preference ", Mr. Zhang Yu, Managing Director of Automotive Foresight (Shanghai) Co., Ltd., analyzed the top three complaints of EV owners, including short range, slow charging speed and lack of charging piles (stations). In addition, Qualcomm Technologies, Inc. from the U.S. brought in the most advanced EV charging technology - wireless charging cases and application.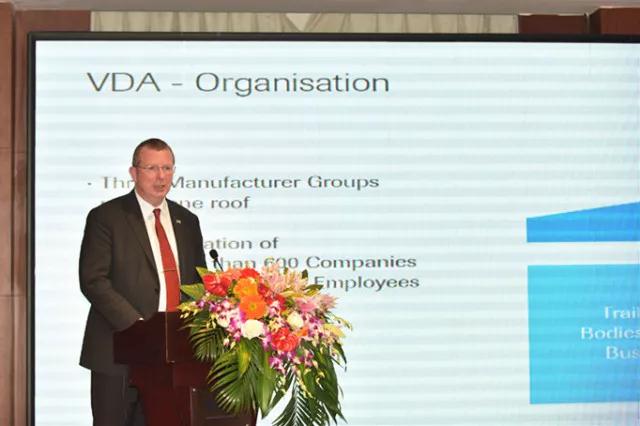 Mr. Claas Bracklo, EV Senior Consultant of German Automobile Industry Association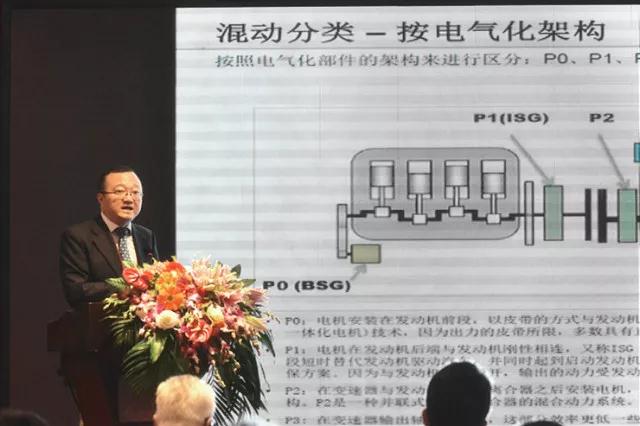 Mr. Zhang Yu, Managing Director of Automotive Foresight (Shanghai) Co., Ltd.

The high-quality speeches which are delivered by guest speakers aroused great interest among all attending delegates, who raised questions one after another and communicated actively after the speeches. The plenum discussion that was held on the afternoon of the 9th of November pushed the atmosphere of the event to a climax. With a stimulated discussion and very warm applause EVTec came to a successful end.
Senior leaders and engineers from well-known enterprises gathered on site

EVTec attracted delegates of over 200 different leading EV OEMs and main part manufacturers including BMW Brilliance Automotive, Beijing Benz Automotive, Audi (China), Beijing Branch of TMEC (China), FAW, Baic Group, SAIC-GM, DFAC, Geely Auto Institution, Mazda Auto, Nanjing Auto Group, Jinbei Auto, Subaru Auto (Beijing), UAES/BOSCH, Schaeffler, Webasto and Shanghai Hella Electronics All attendees are working as production manager, R&D personnel, technical engineers or academic experts in their enterprises. EVTec actually was really a gathering of professionals of the EV industry.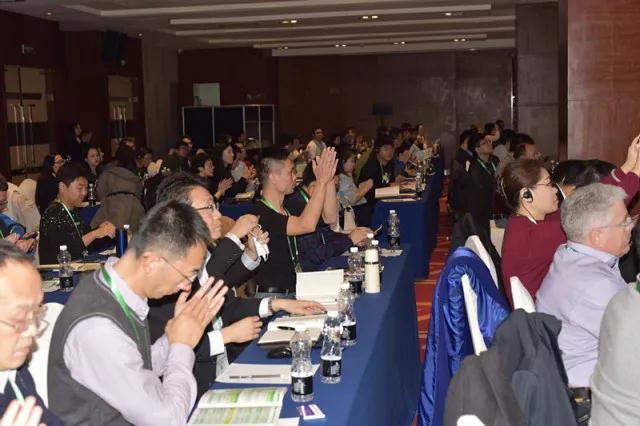 Wonderful activities during the conference - visits to Neusoft Reach and BMW-Brilliance Tiexi plants

On the 7th of November, organized by NürnbergMesse China, most delegates visited the plants of Neusoft Reach and BMW-Brilliance Tiexi.
During the visit to Neusoft Reach delegates mainly put their eyes on the future development of group transportation - "travelling by hydrogen and krypton". They personally experienced the fast, convenient, safe and environment-friendly EV rental business in a test drive activity. As a world-leading auto production base, BMW-Brilliance Tiexi plant, was highly praised by the delegates for its automated workshop, advanced production process and ingenious assembly line. They all agreed on having harvested a lot from the visit.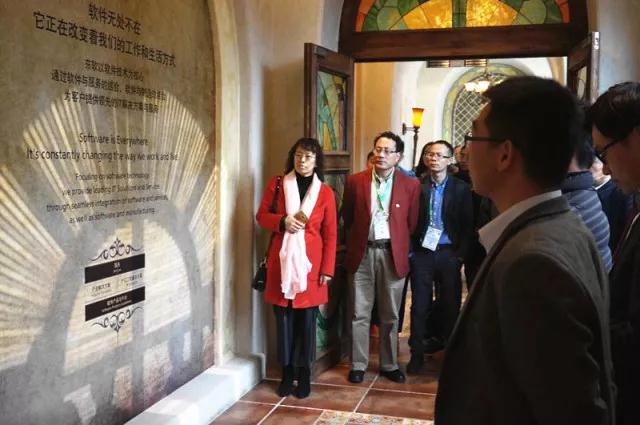 Delegates visited Neusoft Reach Auto Technology (Shenyang) Co., Ltd.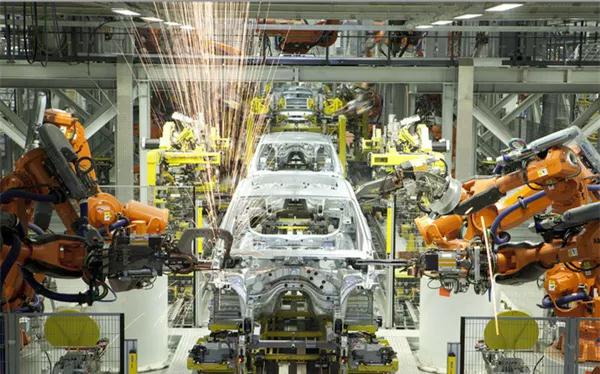 BMW-Brilliance workshop
What has been reported by the major media in the auto industry?

EVTec has been supported and reported by many famous media in the auto industry, including Gasgoo Auto, Sohu Auto, PCauto, Cheyun.com, Xinhua News, Shenyang Daily, China Battery Union, Auto Fortune.com (www.auto-biz.cn), as well as by the journals of Auto Driving & Repair, Auto Repair Technicians and Commercial Vehicles and Parts, the magazine agency of Auto Repair & Maintenance in Beijing and China Auto Materials.com. They reported about the conference from multiple levels and angles in all dimensions. Several media have taken a long journey to Shenyang just for interviewing some well-known guest speakers, industrial experts and gaining the contents of first-hand reports. By request, Mr. Peter Gresch, owner and CEO of PGUB Consulting, Mr. Claas Bracklo, Senior Consultant of the German Automobile Industry Association, and Mr. Jochen Siebert, Managing Director and owner of JSC (Shanghai) Automotive Consulting Co., Ltd. gave interviews to the medias.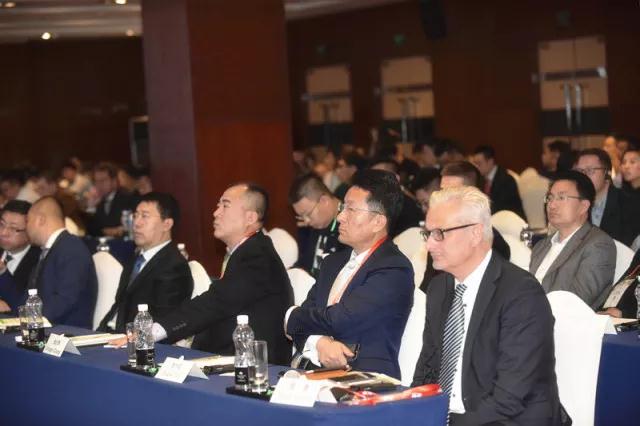 EVTec 2017 has come to a successful end. Through two factory visits and a two-day technical conference, EVTec 2017 delivered an unique technical feast with a professional knowledge background and offered infinite possibilities for the future development of electric vehicles. In 2018, the organizer NürnbergMesse China will endeavor to organize more professional activities related to future auto technologies, including EVTec 2018 and FUMOTec 2018 (2018 Shanghai International Expo of Auto Engineering and Future Driving Technologies). Here the focus is on the three major fields of new energy technology, new materials and intelligent networking technology. The exhibition will unite well-known enterprises from certain countries to launch leading technologies in their advantageous fields, such as German technologies in electrification, automatic drive and artificial intelligence, Japanese technologies in fuel cell, hybrid power and light weight, and American technologies in automatic drive and wireless charging. At the same time, the Annual Meeting of the China Auto Parts & Electronics Industry and the Auto Procurement and Matching Conference as well as many other exciting activities will be held. Let's look forward to those events!