EVTec - Electric Vehicle Technologies Conference 2019
2019.10.28-29
Jumeirah Himalayas Hotel, Shanghai
After a successful edition of Electric Vehicle Technologies Conference 2018 (EVTec) with 482 delegates from various international and domestic leading OEMs and high-level suppliers, EVTec 2019 will be held in the Jumeirah Himalayas Hotel Shanghai from 28 Oct - 29 Oct. Once again the conference will cover all topics of the electric mobility industry including battery and fuel cells, electric control systems and charging piles, as well as upcoming and future trends of the EV scene.

The conference will discuss the latest technological trends and market dynamics in the new energy vehicle industry, explores the electric vehicles opportunities and challenges, shares the latest research results and showcases specific high quality products. EVTec 2019 will maintain a high level of professionalism and will provide automotive professionals with an invaluable opportunity to network and exchange ideas.
EVTec program committee and industry support

In addition to the Chinese government's full support to the electric vehicle industry, EVTec's success in China could not be achieved without the ever-growing program committee and the full support from its high-level participants. Besides, the continued support from the German Chamber of Commerce in China helps EVTec to attract the attention of more German-invested enterprises.

During the preparation process of EVTec, NürnbergMesse China established a excellent program committee. The members of committee treated EVTec as their own conference and sincerely give their ideas and suggestions, which help NürnbergMesse to be even higher with might doubled.
The EVTec program committee belongs to the following companies.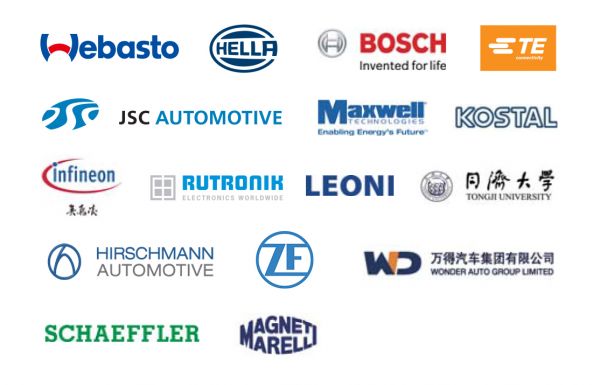 Focus on four core fields

EVTec is meant to be an unique high-level engineering platform from the industry for the industry that is focusing on the core pillars for the future development and the prospective way of the automotive industry by combining traditional bases with advanced technologies to an all-in-one solution.

EVTec 2019, covering latest technology trends, challenges and opportunities in presentations on batteries & cells, rare materials demand, high-voltage E/E architectures, all variations of electrified drive trains and charging combined with high-level keynotes and panel discussions, we provide a unique EV conference for managers as well as for technical experts. Also, we offer dense and very informative booth presentations of products and services of our partners.

EVTec provides a platform for the interlock of the different sectors that all together will create the automobile of the future. Our conference will primarily focus on the following four core fields.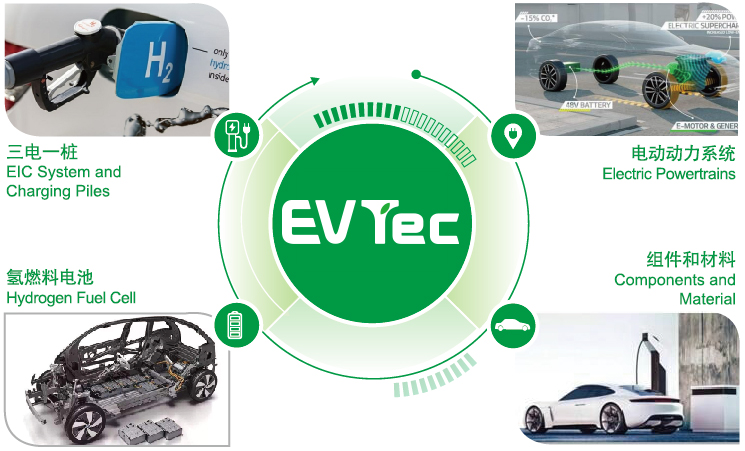 Looking forward to your participation!

We believe that everyone will feel it is worthwhile to come to EVTec, because, in addition to speeches, you will have the opportunity to meet with experts in key positions in the field of new EVs and develop connection through intense communication as well.

Ticket information: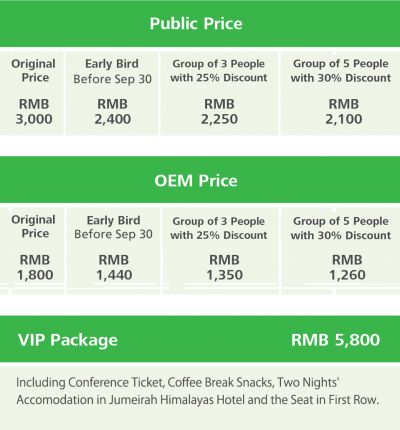 With the EVTec 2019 registration channel launched, the Early Bird Discount is available for signing up from now on and another 25-30% off on the basis of Early Bird Discount is provided for team signing up which includes 3 or 5 participants. For any other questions, please contact us.
---
Enquiry Conference:
Ms. Feel Chen
Tel: +86-21-6036 5870
Email: Feel.chen@nm-china.com.cn
Media Cooperation:
NürnbergMesse China Co., Ltd.
Ms. Sally Wang
Tel: +86-21-6036 1206
Email: Sally.wang@nm-china.com.cn